Post Brexit Fishing Strategy
---
Today we welcome our local MP (Peter Aldous) and our fisheries minister (George Eustace) to Lowestoft, we have an opportunity to contribute to the white paper that is being fast tracked. As a small business we we have a small voice, but that's no reason why it should not be heard.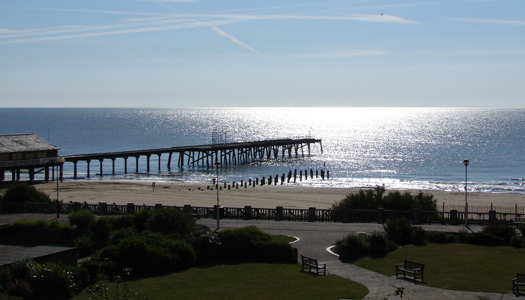 Renaissance of East Anglia Fisheries (REAF)
Gerry Skews
This is a summary based on the experience of a single SME recently engaged in the renovation of a traditional smoking business. On the face of it, its relevance may be limited, but setting up a small business that relies on integrating traditional techniques with a modern, highly regulated, infrastructure does in fact, correlate very well the challenges we face in the industry now and in the future.
Why is it important to raise a voice?
It is highly likely that significant errors on the part of the government implementing a misguided policy could result in the catastrophic demise of the industry, so the stakes are high and an SME perspective might have a modicum of sense that has pertinence and relevance to the discussion.
Viewing the fishing industry in isolation is also a mistake; single policy politics is about as useful as single strategy economics. The fishing industry is part of a process that feeds our nation, the increasing divergence between domestically landed product and total imports should be cause for concern across many sectors not just the fishing industry. Our increasing reliance on outside supply places our country at risk, weakens our ability to negotiate and reduces our standing on the world stage.
In Fishing we have access to a sustainable resource, if well managed this industry will provide income, employment and export potential – in much the same way our renewable energy sources should feature significantly in our future.
So, if we get it right there are rich rewards, if we get it wrong we simply become progressively subject to external control; somewhat reminiscent of a certain European model that's just be rejected by the nation.
Getting it right.
Getting it right relies on integrating the UK fishing industry as part of a national strategy that secures our future food supply and creates international trade on a significant scale. Reliance on imports is risky and adversely affects our balance of payments. Widening the gap between importing and domestic sourcing is barely noticeable in times of prosperity but debilitating when times get tough. There are tough times ahead so we ought to start thinking now about making Britain a strong and truly post-modern economy
Key strategies for success.
1. Create an economic environment where industry can collaborate through shared intelligence (help level the playing field)
2. Facilitate an environment where our knowledge base is extended (make sure we are equipped with facts not anecdotes)
3. Develop an environment where our competitive advantage is guaranteed (make it possible for every entrepreneur to get innovation into the market)
4. Incentivise sales channels to pull the most competitively advantageous products through the distribution chain (Make sure that the products and services that are developed serve the consumer, innovate and support distribution, become truly disruptive in the national and world economy)
5. Create a value added environment where customers will pay more for better products and services. (Help ensure that customers understand that value and cheap are not the same thing, there is an entropy in the universe, it is impossible to operate in a vacuum)
This all sounds simple because its based on a logical sequence of events and actions, but the root cause of frustration is that these things do not currently exists and it is in no single organisations interest to pursue these collective goals. The result is that it will not happen without intelligent government intervention.
The request from the smokehouse therefore is please coordinate a strategy in which the lowest common denominator is a set of goals which everyone in the industry identifies with. Creating a competitive business environment that has wealth in the value chain and that wealth is not restricted to the biggest players because in the marine ecosystem even the plankton play an essential part in the food chain.
Gerry Skews
Wednesday, 14 March 2018 - Lowestoft